Hustler by Jessica Prince, Meghan Quinn
Published by Self-Published on May 9th 2016
Genres: Contemporary Romance
Format: eARC
Source: ARC
Purchase @ AMAZON
Add to GoodreadsRating 

I make my living as a hustler, and I'm great at it.
I don't have a single tell and I use that to my advantage to manipulate any situation.
I've always known what a person is about to do before they've even decided.

That is, until I met Penelope.
I can't get a read on her, and what's worse, she doesn't want anything to do with me.
Which only makes me want her more.

Now I'm in for the hardest hustle of my life.
Somehow I have to convince her she belongs with me.
Good thing I'm always up for a challenge.
Micah's Thoughts:
What.the.holy.hell.did.I.just.read. This book was hilarious and OFF the charts hot.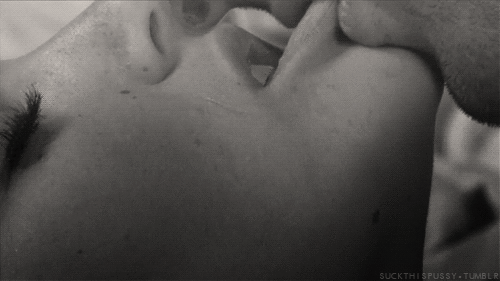 First, I wanted to ignore all adult responsibilities because this book made me LURST (this is a word my friends and I have made up when something you read makes you BURST out laughing) at several points.
Gavin, oh Gavin. So, you start off the book hating him. Like, first pages, right? He's scummy. He is disrespectful. He uses women for their private parts…or mouths. He's a user. It IS one of those "changing" type stories. He is a poker player who lives in Las Vegas in a hotel owned by a friend and he works as someone that spots thieves in poker games. He is someone that can "read" people from a mile away. He can spot their "tells." Like that show Lie to Me, where he can look at you and tell if you're nervous or you're…well…lying.
Penelope is a feisty, sarcastic (is there anything better?), witty woman who is starting off on a new job as a cocktail waitress in the high-stakes poker room. She lives with her best friend, Page, who is a chef. When I say she is feisty and sarcastic, I mean the things that come out of her mouth are so hilarious, you will be laughing out loud. I cannot remember reading a more funny book.
Page and Penelope were the best parts of the book. They reminded me of my actual best friend and I. I am a brunette, she is a blonde. We actually speak to each other like this.

"It was an accident!"




"How? How could something like that EVER be an accident? Did you accidentally trip, and catch your vagina on his finger?"
This story is so perfect, so funny, so…everything. So swoony. I loved it…to the last drop. The timeline got a little sticky for me towards the end, but I seriously gobbled this whole story up in less than 24 hours.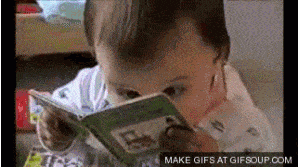 To quote Penelope "It is official. Gavin Saint has broken my vagina." And he might have.
Can I have the next book, please? I need it!
The Verdict:
EXCERPT:
Casually, I sit on the side of the table and take a sip of my drink as I let her eyes peruse my body. It's a power move. Even though I'm eager to get to know this little hellion, I mask my reaction to her. Never show and tell, especially with women.
I can feel her eyes scanning me, focused on the bit of exposed skin near the collar of the shirt. They then travel down my stomach – little does she know what's hiding underneath my clothing – and then to my crotch, then she immediately refocuses on her hands. I caught her though, she's a goner as far as I'm concerned.
"Penelope Prescott," I start, but I'm quickly interrupted.
"Nell."
"Excuse me?"
"Everyone calls me Nell," she clarifies.
I set my glass down and study her before saying, "Too bad for you, I'm not everyone." Her mouth falls agape for a second before she closes it, trying not to let her shock show. I have a rather up front personality, it can catch some people off guard. Clearly, she's one of them. "Now tell me, Penelope, how long have you worked for Hotel Paragon?"
I know the answer to my question, but when you're holding the upper hand, you not only want to show power, but you also want to make the other person feel as though they have some control over the situation, when in fact, they don't. Poker 101.
She wrings her hands together on her lap. Tell number one.
She's nervous, but there's a confidence in her eyes that almost boasts a cocky air around her. Unfortunately for her, I'm a master at reading people, so she's doesn't fool me one bit.
With her head held high, she answers, "A little over a year now."
I nod. "And how long have you been working in the high roller room?"
She bites her lip before answering. Tell number two.
"It's my first day today."
I nod again. "And before you started, were you informed that the men playing at the table you would be serving are valuable members to this hotel, some of our most lavish and esteemed customers?"
She twirls a strand of hair around her finger. Tell number three.
"Yes, sir."
"Mr. Saint," I inform her.
"Sorry, yes, Mr. Saint." She grits out my name, as if it's painful for her to say.
Related Posts