Evil by Tijan
Published by Self-Published on May 13th 2016
Genres: Paranormal Romance
Format: eARC
Source: ARC
Purchase @ AMAZON
Add to GoodreadsRating 

You know that group of people in school that everyone fears? Popular. Beautiful. The in-crowd?

That was my family. Kind of.

We were above that group. We held court over everyone else. We were the best looking. We were the mysterious and elusive ones. Most of the girls wanted to (and did) date the guys, but they didn't want to be one of us. They couldn't be. They were our prey.

We were the feared.

But like every family, nothing is as it seems. That was my truth.

Kellan was in his own league. He was our leader and he was the one no one messed with. No one dared. He was ruthless, powerful, and no one could match him…

Except for me.

I was about to find out just how different I was from my family.
Micah's Thoughts:
I had the pleasure of reading this book on the journey back on a long car trip. It was a perfect companion for the drive! This book is listed as a paranormal new adult book, but I would list is as a paranormal young adult book with some strong sexual situations. While there were a few sex scenes, they weren't shared by the main characters, which is why I think I would designate the difference. Once you delve into the story, you will understand.
We have a "family" with loose bonds that we meet from the beginning. We know they are family but we aren't certain what they are or how they are related to each other. They are allegiances within the siblings. We have Shay and Kellan and Giuseppa and Vespar. The book is told from Shay and Kellan's points of view. We know they are not human…or 100% human, that is. They attend high school with normal people and Shay is disgusted with how her siblings treat their classmates. While they are picture perfect models of beauty, Shay shies away from the limelight or attention, unlike her siblings. And while she does disapprove of how her siblings treat people, Kellan and her have a very strong bond, so strong that they share emotions and can feel each others presence. They don't share that with the other two, Gus and Vespar, who are more volatile than Kellan.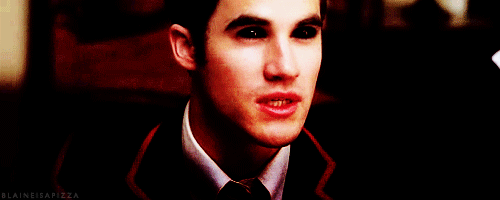 Shay is just coming to her "powers." She has been suppressing them and that makes her a liability to her siblings who have a better handle on theirs. Very early in the book, it is revealed that they are a family of demons living among humans. But Shay…she is more powerful than the rest of them. Why? This is something she needs to discover. And to discover it, she needs to tap into her powers and uncover her past.
Overall, this was a SOLID 4.5 read. Sometimes, I waver with the 1/2 stars, never knowing where to land on them. I wouldn't rate it a 5 because I felt like some of the elements weren't as put together or as cohesive as I wished they would be (however, I did read an unedited ARC version, so please bear this in mind). Also, I wish the ending were a bit more elaborated on. I felt like the big climax was rushed.
I got a big Obsidian/ Lux trilogy feel from this book, but with demons and not aliens. If you enjoyed that series, I feel like you would enjoy this book.
The Verdict:
Excerpt:
"Kellan and Shay Braden, why is it always you two? And if it's not the two of you, it's your other two siblings. All the time." Mr. Mirchak approached, shaking his head. "Who'd you fight this time, Kellan?"
I should've felt something, maybe remorse, but there was nothing. Matt had assaulted me. Kellan felt it and protected me. And if Matt chose to run away, then that was Matt's decision. But still…I should've felt guilty.
Kellan drew to his full height of six one and squared his lean shoulders against the portly forty-something teacher. He shook his head. "Do you see anyone, Mr. Mirchak?"
The balding teacher shook his head. "I never see anyone, Kellan. That's the problem. But I know that someone's going to show up with a busted eye, maybe a shoulder. I don't know, but there's always something." He turned away, but mumbled over his shoulder, "…too damn scared to say a thing…"
Kellan waited until the teacher had turned the corner before he flashed a smile. "What do you think?"
I rolled my eyes and kicked my locker open. "You didn't have to hurt his jaw."
"Right." Kellan fell against the locker beside mine and studied me. "At least this way, he'll shut up all the time. I'm getting tired of his mouth. The guy thinks he knows you too much. He doesn't know anything."
"Still…" I muttered as I bent inside to grab my book.
"Still," Kellan mimicked me and yanked me out. "Why didn't you do something, Shay?"
"What are you talk—?"
"Don't. Not with me," Kellan interrupted. "You could've stopped him long before I came around the corner. You knew I was coming. Why didn't you stop him?"
"Maybe I wanted to hear his rhetoric on how hot I must be for him."
"Don't be funny, Shay. You're not the funny one, remember?"
I smirked. "That's funny. I don't think that role's been taken in our family."
Kellan's hand tightened on my arm. He pulled me closer and bent his head to my ear. "You always wait for me. Why?"
Maybe I couldn't bring myself to do what he enjoyed. Maybe I liked knowing he'd always protect me or that someone would protect me. Maybe…maybe I enjoyed the sick pleasure knowing that someone like Matt could never really hurt me, though he didn't know that fact. Or maybe…I whispered, "I don't know, okay?"
I didn't know. I had ideas. I had possible scenarios, but the only truth was, I could've easily broken Matt's hold on me and I didn't.
Related Posts