Red by Landon Miller
Series: Den Of Mercenaries #1
Published by Self-Published on April 30th 2016
Genres: Contemporary Romance
Format: eARC
Source: ARC
Purchase @ AMAZON
Add to GoodreadsRating 

Welcome to the Den...

Seven years ago, Niklaus "Red" Volkov was offered an opportunity, one that would give him the ability to even the score with the Albanian mobsters that had tortured him for days and took the life of the only girl he'd loved.

But that gift came with strings...

Molded into the perfect soldier, Niklaus joined an elite group of mercenaries, loyal to a mysterious man known only as The Kingmaker. He willingly paid the price for means to fulfill the vendetta that plagued him each day.

Vengeance was all he knew...

And death was all he lived for...

Until it wasn't...

Until her.
Micah's Thoughts:
I'm unsure how to even start this review other than to say that it wasn't my cup of tea.
The story in the beginning was difficult to follow. I felt like it was too much background, with too little detail, shoved in to too few pages. Let me specify that I have read no other of London Miller's books. When I finally did look up this book, when I was 30% into it, apparently this book is for a spin-off character. Had I known that, I might have read at least one of the previous books in the series. Without that background information, I felt like I was drowning in characters I had no information on and I was already supposed to care about. However, I just…didn't.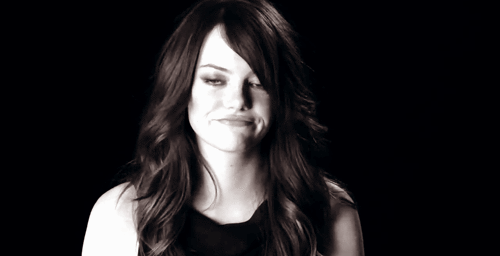 That being said, if you've read London Miller's other series and enjoyed them, you'll really like this one. The talent is there, the writing is there. I can tell that I might have liked this HAD it not been claimed as a standalone, but rather one of a series. There were parts and aspects of this book I really enjoyed. I actually really loved the last 25% of the book. I felt connected, finally, to Niklaus and Reagan. We finally got glimpses of them and not all of the nefarious dealings of Niklaus that seemed to muddle the story for me.
Overall, I would give this 2-2.5 stars because of the struggle to figure out the characters and story. That being said, if you've enjoyed her previous works, don't hesitate to pick this one up as well. No doubt you'll be swept away by The Den!
The Verdict:
Excerpt:
While he slept, he didn't look as defiant, as dangerous as he did when he was awake and able to use words to his advantage. She had seen him asleep before, if only briefly, and during that time, he had looked like the weight of the world was finally off his shoulders, and he could breathe again.
Now? Well, now he looked like that weight was back on and it was crushing him.
Without thinking, Reagan reached for him, smoothing her fingers over his shoulders, hoping to ease the tension that seemed to be bundled there, but her touch had just skipped over the scarred tattoo when he suddenly bolted up, grabbing hold of her wrists as he went.
In seconds she was underneath him in the bed, her hands gripped so tightly that even if she wanted to get free, she couldn't.
"Niklaus," she whispered, careful to keep her voice down with the frenzy she could see in his gaze. "It's me."
He didn't let up, not immediately. Niklaus just looked down at her as if he didn't recognize her, as though whatever he was seeing was meshing with the nightmare that had kept him under.
Blinking slowly, the fog seemed to clear, and he gradually released his hold on her, but didn't move off her. Not yet.
"Sorry, I—"
"It's fine. You didn't really hurt me." But she didn't try and touch his scar again.
Gradually, he sat up, rubbing at his eyes as he sighed heavily. All too quickly he went from one extreme to a look of sadness that made her ache for him.
What did he dream about that put that expression on his face?
They didn't ask a lot of personal questions when they were together, though she had learned a few more things about him this time around as opposed to the last.
But this…this she hoped he would share, if only so she could ease that storm she saw behind his eyes.
"Do you want to talk about it?"
He didn't respond for at least a minute, but he turned back towards her, the emotions she had seen replaced with darker ones. At least she was more familiar with the way he was looking at her now.
"Help me forget," he said as he pushed off the headboard, pulling her into him.
Buy Links for RED
(Den of Mercenaries, #1):
Amazon (#FREE with #KindleUnlimited): http://amzn.to/1TIeU6A
Amazon UK: http://amzn.to/1WEDuM3
Amazon CA: http://amzn.to/1W3j8Mk
Goodreads: http://bit.ly/1szVWtl
MUSIC PLAYLIST for RED:
Related Posts